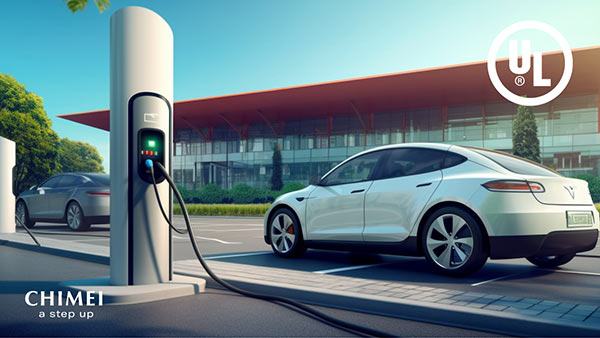 With global trends moving toward zero-emission vehicles as one tool to address the climate crisis, at CHIMEI our performance materials are being used to manufacture the external parts, internal components and charging devices making EV innovation possible.

Our R&D uses Asia's only UL-certified Lab to develop and test materials for f1 outdoor UV light and weather resistance, alongside RTI heat endurance. Guaranteeing these physical properties opens up the potential for material applications such as EV charging stations, which must remain reliable during outdoor use while withstanding the high levels of heat generated by electrical currents. By conducting these tests in-house we can cut up to six months off the certifying process, allowing our clients' end products to hit the market faster than otherwise possible.

For an inside look at our R&D capabilities and the scope of our entire operations, we've created "A Day in CHIMEI", an immersive online exhibition. Here you'll learn what an average day in CHIMEI is like from our production floor and quality control section to our moves towards smart automation and sustainability efforts. Use the interactive map to tour our facilities where each building will introduce you to a different aspect of our work.