The Risk Management and Sustainability Committee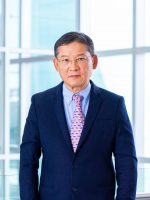 Chairman of the Risk Management and
Sustainability Committee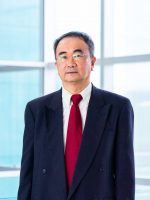 Risk Management and
Sustainability Committee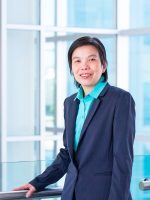 Mrs. Pornpimol Torpaiboon
Risk Management and
Sustainability Committee
The Risk Management and Sustainability Committee
Members of the Risk Management and Sustainability Committee are 3 persons. The Chairman of the committee has to be the director only as follows;
Chairman of the Risk Management and Sustainability Committee
Risk Management and Sustainability Committee
3. Mrs. Pornpimol Torpaiboon
Risk Management and Sustainability Committee
Secretary to the Risk Management and Sustainability Committee is Ms. Pornpimol Torpaiboon.
Scope of duties and responsibilities of the Risk Management and Sustainability Committee
To determine the company's risk management policy, guidelines, and framework and to propose the said matters to the Board of Directors for approval.
To assess and approve the risk appetite and propose to the Board of Directors for approval.
To monitor, oversee, follow up and provide recommendations concerning the risk management scheme and process of the company to ensure that they are continuous, efficient, and conforming with the company's overall business strategies and direction.
To include manager-level employees or related personnel to provide crucial information during the meeting as deemed appropriate To appoint independent advisors who are knowledgeable with expertise to provide advice and recommendations, and to assist the committee in performing their functions to achieve the objectives as deemed necessary
To appoint a working team to assess risks that involve in the company's business operations, explore appropriate measures to manage the identified risks to be proposed to the committee, and monitor the risk management process to ensure efficiency and continuity, under the risk management framework and policy of the company.
To promote and support risk management and sustainability mindset to be embedded as one of the company's corporate cultures
To monitor sustainability management at the corporate and project levels. By focusing on the management and employees to focus on management, and conducting business with sustainability (Sustainability Awareness) to be the main factor. To make decisions on how to use resources and take appropriate actions efficiently including compliance with the requirements of good corporate governance. In order to continuously develop and upgrade the corporate governance of the company.
To audit the risk management and sustainability report to track progress and ensure that the corporation is appropriately managing corporate risks.
To arrange for communications, information exchange, and cooperation with the Audit Committee on the risk management and internal audit agenda at least once a year; ร
To support the sustainability working team or related entity to ensure sustainability policies, internal policies, and good corporate governance are aligned.
To undertake any other tasks concerning risk management and sustainability agenda as designated by the Board of Directors
To report key results of the meeting, including enterprise sustainability, risk assessment, and mitigation results to the Board of Directors annually.
To approve the Risk Management & Sustainability report before publishing it to the public.
Assess the appropriateness of the Risk Management and Sustainability Charter annually to ensure alignment with the current business strategy and keep it up to date.
Provide individual self-assessment annually.
The Risk Management and Sustainability Committee is directly responsible to the Board of Directors.
The Risk Management and Sustainability Committee is subject to three years term. Nevertheless, a retiring director is eligible for re-appoint by the Board of directors deems appropriate.